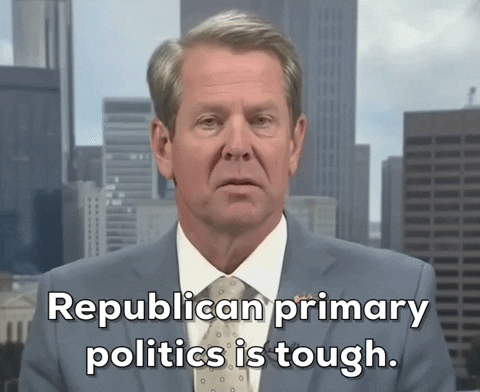 The Colorado Semi-Open Primary was completed on June 28, 2022. Some of the results were pleasing to some of us and some were a disappointment. I would like to go over the results and then discuss what we are going to do in the upcoming General Election in November.
Overall, the voter turnout was pretty strong for a Primary Election. Statewide 1,217,383 ballots were cast out of 3,793,194 active registered voters for a 32.09% voter turnout rate. An analysis at the State GOP office of the last 4 Primary elections showed 277,000 out of 1.8 million voters voted in 3 of the last 4 elections or 15%. This year's results were more than double those numbers. So, voter turnout statewide was up.
Here in Delta County, we had a good turnout. The following numbers show voter turnout for the last three primary elections:
| | | | |
| --- | --- | --- | --- |
| | | | |
| | | | |
| Total Eligible Active Voters | | | |
| Total Registered Voters who Voted | | | |
| Percentage of Active Registered Voters that Voted | | | |
Voter turnout for past elections in Delta County has varied. The Special District Election held this past May 3 had a 35% voter turnout. The November 2, 2021 Coordinated Election, which included School Board races, had a 44% voter turnout. The November 3, 2020 General Election had an incredible 88% voter turnout and the March 3, 2020 Presidential Primary election had a 51% voter turnout, with 7,496 Republican voting and Donald Trump receiving 7,198 of those votes or 96.02%.
How does Delta County's voter turnout compare statewide? Pretty well, actually. Delta County had the 13th highest voter turnout out of Colorado's 64 counties. The other high turnout counties are: *
Jackson County – 68.19%.

Kiowa County – 66.54%.

Mineral County – 58.44%

Rio Blanco County – 57.87%.

Washington County – 56.68%.

Custer County – 55.99%.

Ouray County – 53.49%.

Dolores County – 51.59%.

Hinsdale County – 50.36%.

Montrose County – 47.49%.

Baca County – 48.94%.

Yuma County – 46.86%.

Delta County – 46.23%.

Mesa County – 43.78%.
* Note, data is from the Colorado Secretary of State website on July 10, 2022. So arguably, one could state that voter turnout is the most important factor in getting your candidate elected.
As a side note, there were 144 voters who voted in person at either the Delta County Health and Human Services Building or the North Fork Annex in Hotchkiss out of 10,004 voters. This means only 1.43% of Delta County voters voted in person. Rene Loy informed me that generally 4-7 % of the voters vote in person. Of the 10,004 ballots that were cast, 107 were rejected and 419 were returned as undeliverable. There were 3,403 ballots (34%) counted on Monday and Tuesday, June 27 & 28.
Looking at the actual races in the Primary, the following table shows the results in Delta County, Statewide and the Total Votes cast for each race by political party, D=Democrat primary, R=Republican primary. Note, that the statewide winner of each race is shown in BOLD.
So, what does all this mean? Overall, more Republicans voted for Republican candidates than Democrats voted for Democrat candidates. Is this an indication of what will happen in November. I hope so, but we really don't know. I do know that many of our voters were disappointed that Ron Hanks, Greg Lopez and Tina Peters did not prevail. In fact, there are claims of voter fraud. Again, I have seen no sign of that here in Delta County. Look at the results in the above table. Greg Lopez gathered 62% of the vote here in Delta County, but only 46% statewide. Ron Hanks also received 62% of the vote in Delta County and 45% of the vote statewide. Tina Peters only got 39% of Delta County's votes and 28% statewide. My assessment from speaking with other voters is that all three of these candidates did fairly well in Delta County but failed to convince voters in the Front Range corridor. Lauren Boebert won because her campaign outworked the Coram campaign. I cannot see any proof of voter fraud in the losses of Hanks, Lopez and Peters. I am not trying to discount the concerns about voter fraud, I am just saying that I have not seen any proof that it occurred in the Primary election. And, I believe the above data shows that hard campaigning and voter turnout are key to getting a candidate elected.